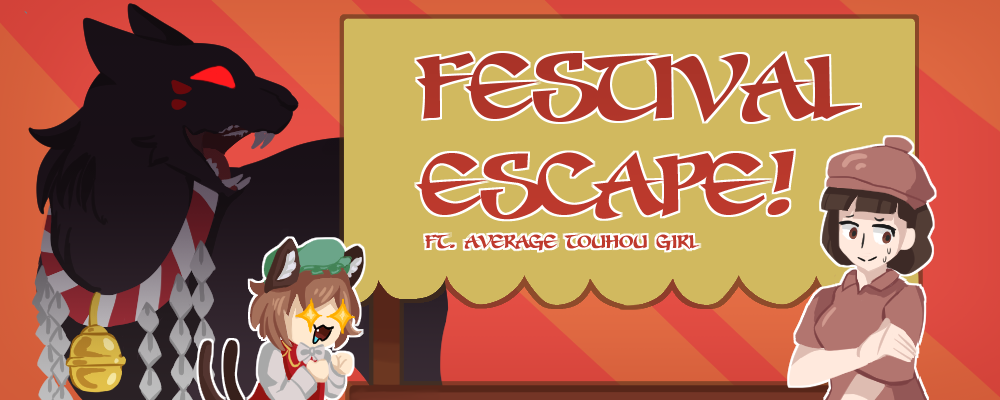 Festival Escape
A downloadable game for Windows
All the youkai in Gensokyo are gathering for a festival. Unfortunately for you, they have a taste for human meat. Jump, dodge, and scurry your way through the stands and escape the spooky, yet festive youkai gathering!

(Developer's note: The build made for the game jam is incomplete and somewhat unstable. If the game closes without warning, please try it again.)

CONTROLS
Arrow Keys to Move
Z to Jump
X to Dodge

CREDITS
Game Design and Programming: GhostlyFeline (@aGhostlyFeline)
Art and Animation: Umbrella (@Ordinary_Kasa) and Praeto
Music: Miles Yalzin

Made in 74 hours for the Touhou Station Game Jam 2020.